Job Opportunity | English Teacher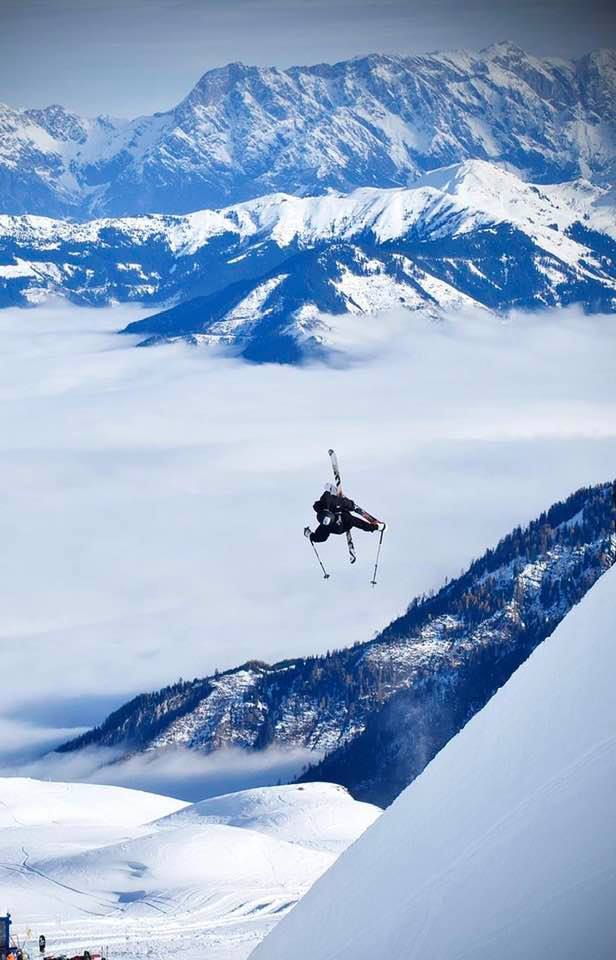 January 4, 2021 |
Winter Sports School seeks a dynamic, highly-qualified, creative secondary English educator to teach English 9, English 12, and an elective humanities course beginning in the 2021 school year.  The start date could be as early as April 1 for our Spring Semester, or more likely July 1 for the start of our Summer Semester (depending upon candidate availability and teaching assignments).  Ours is a one-of-a-kind school with teaching assignments that do not conform to traditional school assignments. Most of our teachers teach between 50-75% FTE between April (or July) and November, then often pursue other passions (and sometimes income) during the winter months, including teaching skiing, guiding outdoor adventures, tutoring, volunteering, substitute teaching).  It is a high-intensity and highly-rewarding environment in which faculty and staff support each other in every way and teachers get to really know and care for all 120 students each year. 
---
Part-Time with Full-Time Potential *
With the addition of an administrative role as described below, this position could be full-time. 
Primary Responsibilities:
Teach one section each of two one-credit HS English courses to 9th and 12th-grade students in our Summer & Fall Semesters (July-November)  and, ideally, one .5 credit elective and/or remedial English course in our Spring Semester (April-June). Spring Semester assignment is negotiable based on interest, availability, and experience.

* Potential to increase FTE to 100% full time for a candidate qualified for and interested in serving as a Director of Curriculum & Instruction, overseeing curriculum development and instructional coaching/mentoring. (see description below)
Qualifications:
4-year degree in education or ELA related field is required
Secondary teaching experience or experience in an education-related field preferred
Utah Educator License with corresponding endorsements to teach courses included above is preferred
Qualities of Professional Excellence | WSS Teachers are expected to:
Actively collaborate with students, colleagues, and parents to build and maintain effective, respectful relationships that serve as the foundation for all learning. 

Collaborate in Professional Learning Communities according to established PLC policies and norms.

Follow established curriculum maps and work with the Director of Curriculum & Instruction & PLC team to revise as needed.

Assist in developing and administering common formative and summative assessments.

Utilize data from assessments to drive instruction and provide intervention within the UMTSS framework.

Develop and implement whole course, unit, and daily lesson plans and implement assessment tasks/assignments that will ensure proficiency of Utah Core Standards, and follow Understanding by Design principles.

Monitor students' progress, assign tasks, and grade assignments in a timely manner, updating the online grade book at least weekly. 

Discuss students' progress with parents, students, counselors, administrators, and PLC teams on a regular basis, responding to communications within 2 school days. 

Implement and enforce WSS Universal Classroom Expectations and safety procedures, utilizing effective classroom management procedures.

Meet expectations as assigned by the administration, including core employee expectations of professionalism surrounding response to communication, attendance, timeliness of administrative task assignments, grading and feedback,  and productive collaboration with colleagues, students & families.

Familiarity and willingness to effectively utilize technology in the classroom, including Google Apps, CANVAS LMS, Zoom, and Aspire SIS.

Track and maintain continuing education/professional training records and maintain active Utah Teaching Licensing with applicable endorsements; those without licensure or required endorsements are expected to collaborate with the Head of School to create a plan for pursuing licensure/required endorsements through the applicable UT state Teacher Licensing procedure. 
Compensation & Benefits:
All WSS employees are paid in 24 biweekly installments on the 15th and the last day of each month, beginning in April or July (depending upon the start of teaching employment).  All salaried employees qualify for participation in our 401K retirement savings plan with up to 4% matching contribution from the school, receive an after-tax Healthcare Stipend based on FTE%, and receive generous PTO for professional development opportunities, personal vacation, and illness. Employees at 75% FTE and above also qualify to participate in optional Health Insurance Coverage through Regence BC/BS of Utah in place of the Healthcare Stipend, though as described the current position (teaching role alone) does not yet qualify. WSS educator employment agreements include 147 contract days for teachers teaching all three terms and 103 for those teaching Summer & Fall semesters only.  Salary is competitive in UT, and is based on FTE, education level, and years of teaching experience, with a range for 100% FTE from $39K-$70K
* POTENTIAL ADMIN ROLE ADDITION FOR FULL-TIME EMPLOYMENT
Director of Curriculum & Instruction:
The DCI is a member of the Administrative Team along with the Head of School, Guidance Counselor, and the Front Office Manager. Serving as an instructional coach, the primary responsibility of DCI would be to engage the faculty (individually and collectively) in discussions about curriculum and instruction in order to improve everyone's practice, including one's own.  When not teaching his or her own classes, the DCI would be observing another teacher's class or debriefing with a teacher whose class was previously observed.  The observations and feedback are non-evaluative but instead center on continuous improvement, with a goal of facilitating discussions about curriculum and instruction in order to promote self-reflection, self-evaluation, and goal setting.  Observations would take place on a regular basis, roughly every other week, to allow for sustained dialog to develop over the course of the year, and the DCI's coaching role would include helping teachers create Individualized professional growth plans at the start of each new school year, taking into account the evaluative feedback from the formal administrative observations by the Head of School. 





While observing all teachers on a regular basis, the DCI will provide extra support for new teachers as part of a formal induction program along with the Front Office Manager & Head of School.  The DCI would meet with new teachers on a weekly basis in the spring, both individually and as a group, to ensure their smooth transition to WSS, to discuss school procedures, lesson planning, curricular design, classroom management, assessment methods, effective teaching strategies, and any other issues that might come up. 





A second role the DCI serves is as a conduit to share best practices within the school. Observing all teachers regularly, the DCI will connect teachers for peer-to-peer mentoring in areas of strength and growth, and might cover a class for Teacher A so he/she could observe Teacher B in person.  In this way, the position as DCI would create flexibility within the schedule for teachers to observe and learn from other teachers, fostering a culture of collegiality and shared experience.  By serving as the academic liaison between classes and teachers, the DCI will also monitor and help maintain consistency across the curriculum and between teachers in implementing policies, procedures, and practices that reflect the mission/vision/values and core beliefs of the school. 



The position of the DCI would entail being well-versed in the Understanding by Design framework for curriculum planning, as well as the state standards and frameworks for each grade level and for each discipline.  With UbD and state core frameworks as guides, the DCI will work with the faculty to create and maintain a coherent scope-and-sequence between courses in each discipline to ensure that there is a logical progression from year to year with no curricular gaps or overlaps and work teachers across the disciplines to identify opportunities for integrated units that could be cross-curricular and potentially cross-grade level in nature.
---
Interested & Qualified Candidates are invited to send a resume, cover letter, and a list of three references (including current/most recent employer) to Tess Miner-Farra, Head of School at tminerfarra@wintersportsschool.org.  *References will not be contacted until and unless we intend to make a job offer and not without informing candidates first of this step.